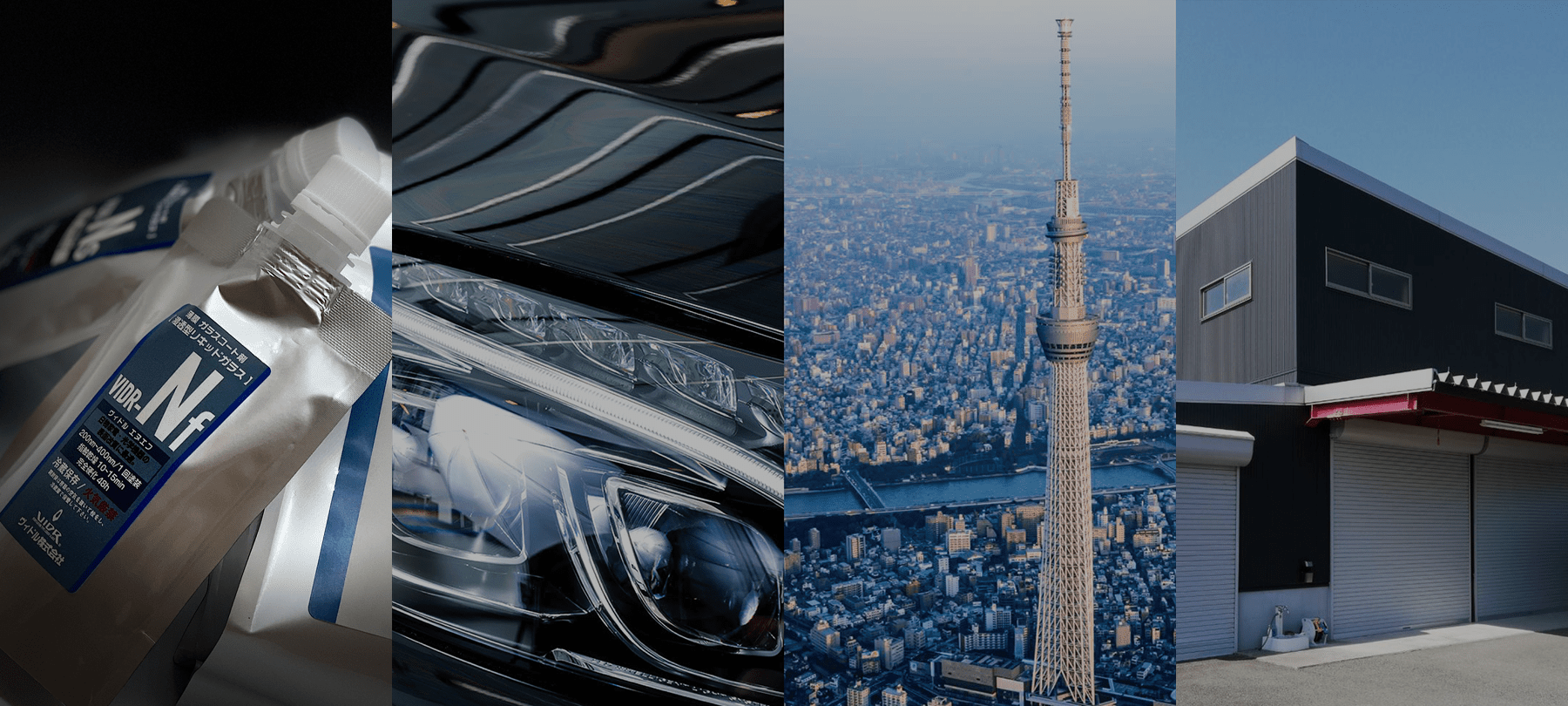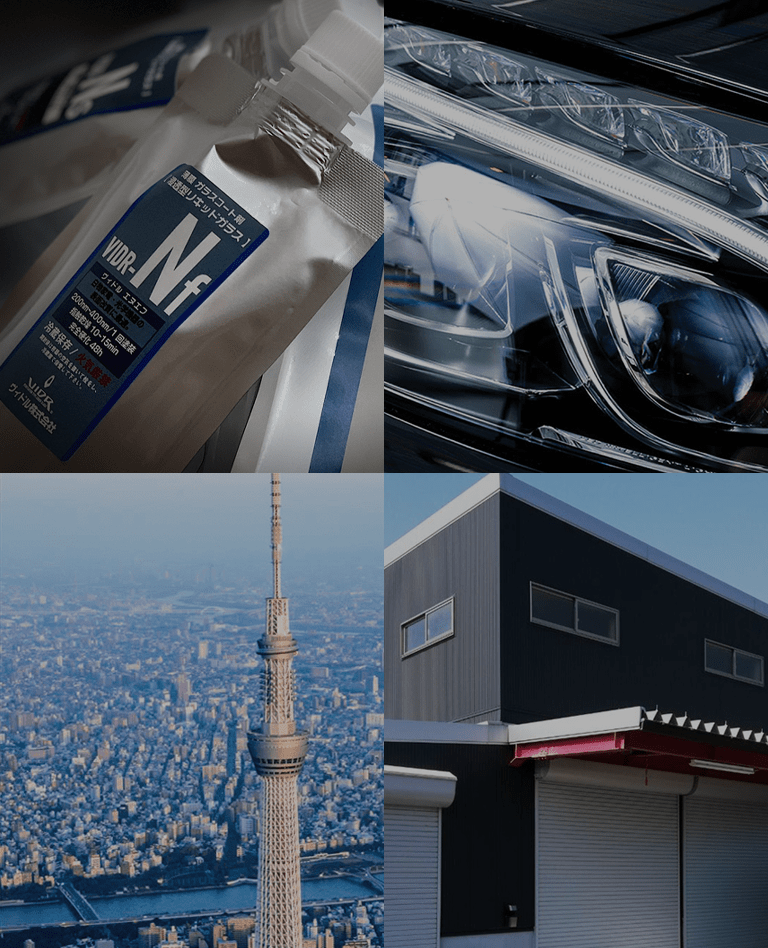 "Patent" solvent
Experience overwhelming others!
Products

VIDR's glass coating is patented. The experience is overwhelmingly different from conventional coating solvents.

Service

Smartphone coating shop "Coating Smith" Coating every corner of the house "Smith Home Care" Beautiful car life with a beautiful car "Smith Car Coat"

Network

It is an agent currently contracted by VIDR. There are various forms, such as shop owners and those who have incorporated them into existing businesses.

Stores

VIDR is looking for member stores. Please contact us for anything, such as wanting to be a shop owner! Want more sales in your current business! I will support you.